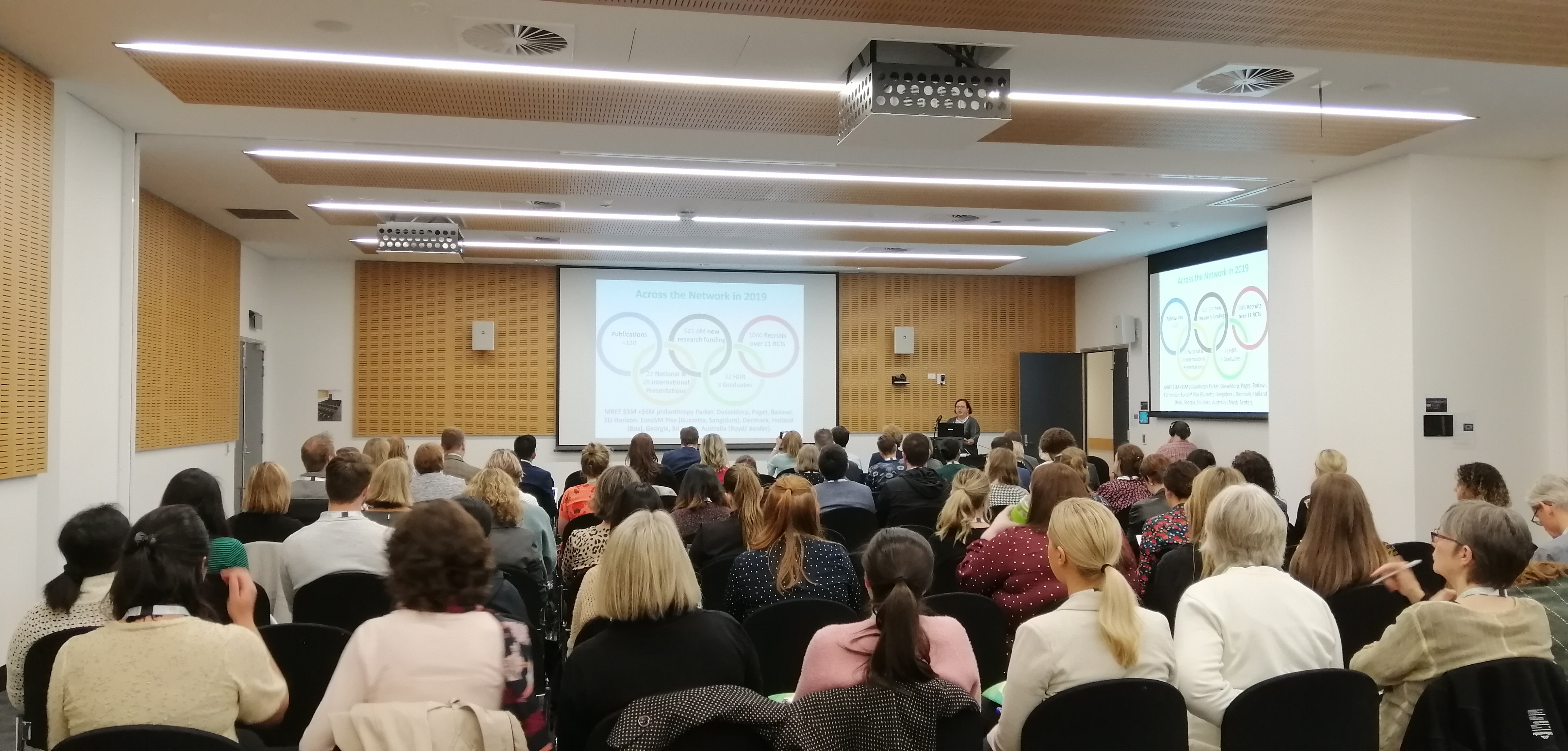 In order to achieve our major goal of earlier detection of infants at risk of Cerebral Palsy (CP), the AusCP-CTN is dedicated to support implementation of the new International Practice Guideline on the best practice methods for early detection and interventions for infants at high-risk of CP: including medical history, neuroimaging, and performing General Movements Assessment at 3 months and standardised neurological examination (Hammersmith Infant Neurological Examination, HINE). We have delivered a suite of trainings for medical clinicians, allied health professionals, and researchers across Australia and New Zealand, to upskill their knowledge in conducting standardised methods in order to facilitate early detection of CP, including internationally accredited General Movements Assessment (GM) and the Hammersmith Infant Neurological Examination (HINE). The clinical guideline has been implemented into clinical settings nationally, and as a result, detection of infants at risk of CP has been brought forward to as early as 6 months (1 year earlier than current practice).
Interested in our workshops? Find out more about our Education Program:
General Movements Assessments
Compelling evidence is now available that qualitative assessment of General Movements (GMs) at a very early age is the best predictor for cerebral palsy. In collaborations with internationally accredited trainers from the General Movements Trust (Prof. Andrea Guzzetta, MD PhD, The University of Pisa, and Prof. Alicia Spittle, The University of Melbourne, and Dr Cathy Morgan, Cerebral Palsy Alliance and Prof Ari Bos, Holland) and colleagues from across the network, AusCP-CTN has facilitated 10+ workshops across all states in Australia, with 827 clinicians and medical researchers now certified in Basic GM course and 210 accredited in Advance GM assessment. These courses fulfil the standards specified by the GM-Trust.
The Basic GMs Course provides an introduction to Prechtl's Method on the Qualitative Assessment of General Movements in young infants. This new assessment method has shown its merit for the prenatal and postnatal evaluation of the integrity of the nervous system. The Advanced GMs Course provides additional intensive training in correct judgement. This training deals with the details of the assessment, the proper terminology and techniques, as well as with the application of individual developmental trajectories. 
Hammersmith Infant Neurological Examination (HINE)
HINE is a quick, practical neonatal examination which assesses a variety of aspects of neurological function: cranial nerve function, movements, reflexes, protective reactions and behaviour, and age-dependent gross and motor function. Aimed at babies between 3-24 months of age, HINE is one of the most accurate indicators for clinicians to diagnose if the baby is at risk of CP (90% sensitivity). In collaboration with Prof. Leena Haataja (Paediatric Neurologist, Helsinki University Hospital, who has standardise the HINE method), the AusCP-CTN have obtained permission and trained a group of 20 'HINE Trainers' across all states of Australia and New Zealand, to conduct trainings and upskill the wider clinical communities. To-date, AusCP-CTN has delivered over 80 workshops and trained >1,000 medical and  allied health professionals and community workers, across Queensland, New South Sales, Victoria, Tasmania, Western Australia, and New Zealand. Infants who have been diagnosed at risk of CP based on their HINE and GM score have been referred into our clinical trials, including REACH, GAME, PREBO, Early PACT, NEBO, VISIBLE, and LEAP-CP.
Our next step is to extend this collaborative network to clinical partners who are working with indigenous communities and those who are based in remote areas of QLD and WA. To find out more about LEAP-CP Indigenous Trial.