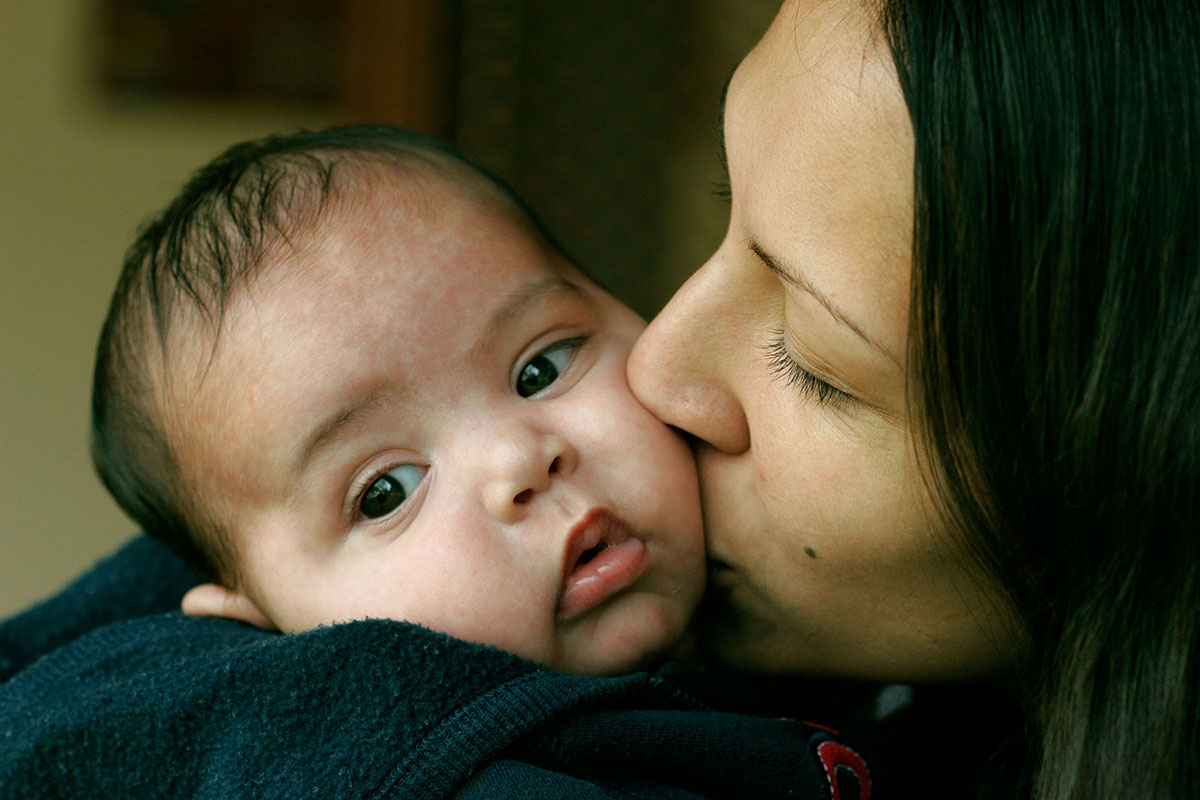 Cerebral palsy (CP) is the most common childhood physical disability (1 in 700 Australians), however CP from post-natal causes are five times more likely in Indigenous Australians. Aboriginal and Torres Strait Islander children who are diagnosed with CP are more likely to have poorer gross motor function and cognition, 50% more likely to have epilepsy, and more than twice as likely to have visual impairment. Building on the successful LEAP-CP Learning through Everyday Activities with Parents with children with CP trial in India, the research team has modified the surveillance and intervention package to extend the trial for Aboriginal and/ or Torres Strait Islander families, to test whether our peer-delivered culturally adapted early intervention program (LEAP-CP) improves babies reaching their developmental goals (movement, sitting, playing, communicating, seeing, and learning). QCPRRC has been working with colleagues across Queensland to build a dedicated network of medical and allied health clinicians, and Aboriginal and Torres Strait Islander community workers, to co-design, deliver and champion the project. We have met with mainstream and Aboriginal Controlled Health Services across Queensland to learn about the barriers faced by Aboriginal and Torres Strait Islander families in accessing early developmental surveillance and early support and to learn about ways to get involved in the LEAP-CP program. We've also provided training on gold standard screening tools (HINE, GMs, ASQ-TRAC) for clinicians (Aboriginal and mainstream) at over six Aboriginal Health Service organisations and eight Hospital & Health Services in Queensland.
Following this engagement and project governance establishment in Cairns & Hinterland Hospital & Health Services (HHS), Townsville HHS, Children's Hospital Queensland HHS, we developed and are piloting a culturally responsive screening program.  The LEAP program is focussed on improving engagement with families and access to services, offering flexibility in appointments, the use of culturally validated tools and building the workforce capacity of Aboriginal and Torres Strait Islander clinicians and health workers.
The LEAP program in embedded within a cultural framework led by Aboriginal woman with traditional links to Kokoberra, Kungen and Walkerman (Western Cape York, Chillagoe), Kutatj and Gangalidda (Gulf of Carpentaria) and Western Kuku Yalanji (Palmer River/Maytown). As part of Leeann's PhD project, Leeann is working directly with the team to develop new and modify existing resources and introduce the use of engaging language and a yarning approach, building the cultural competence of clinicians working with infants and families on the study.  The program has recruited nearly 150 Aboriginal and Torres Strait Islander families participants into the study since June 2021.
Parents and caregivers of eligible participants are approached while their infant is in the neonatal unit, an inpatient on a paediatric ward or through outpatient developmental clinics. To date 148 infants have been referred to the LEAP early detection study, 144 have been consented. Of the 144 consented infants, 120 have completed screening at 3-4 months post term age, 103 have completed screening at 6-9 months C.A and 50 have completed 12 month outcomes. We have achieved over 95% retention at Follow-up, up from 50% in clinical surveillance so that engagement with the program continues to be positive.
Involvement of local indigenous health liaison officers across all regions of Queensland will be key to success of this project. Through active engagement and project promotion, the LEAP-CP Indigenous study team CIs Prof. Roslyn Boyd, Dr Katherine Benfer and the LEAP team have been working with online learning designers at UQ, to develop a suite of online interactive training programs on the UQ EdX platform, to provide efficient and adaptable training to introduce the project and uplift skills with local Indigenous community workers. The EdX training program currently in production with all 6 modules completed. The full EDx training is projected to launch in early 2023.
Contact Details: Carly Luke (Early Screening) and Ellena Oakes (Early Support), Leeann Mick Ramsamy (Indigenous PhD Scholar), and Dr Shaneen Leishman (LEAP Program Coordinator), leapqld@uq.edu.au. 
This project is funded by EU-NHMRC Partnership Grant APP1194128, Children's Hospital Foundation, Cerebral Palsy Alliance, and Perpetual Trustees.
Chief Investigators: Prof. Roslyn Boyd, Dr Katherine Benfer.
More info about LEAP-CP:  Learning through Everyday Activities with Parents with children with CP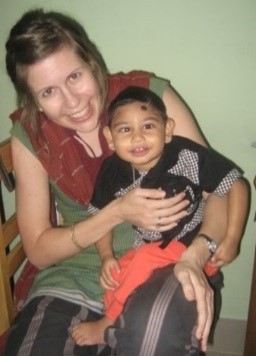 LEAP-CP: Learning through Everyday Activities with Parents with children with CP – is a community and allied health oriented RCT. Led by Dr Katherine Benfer and Prof. Roslyn Boyd, the project team in Kolkata have screened >800 babies, conducted GM/HINE assessments, and recruited >140 infants identified as high risk of CP to the LEAP-CP early intervention program delivered by community workers with parents in the home. The program is currently being evaluated and based on our experiences in Kolkata; the LEAP-CP Project is now being further evaluated in an RCT with Indigenous families In QLD and the Northern Territory as RCT's In Georgia and Sri Lanka as part of the BornT0GetThere program.