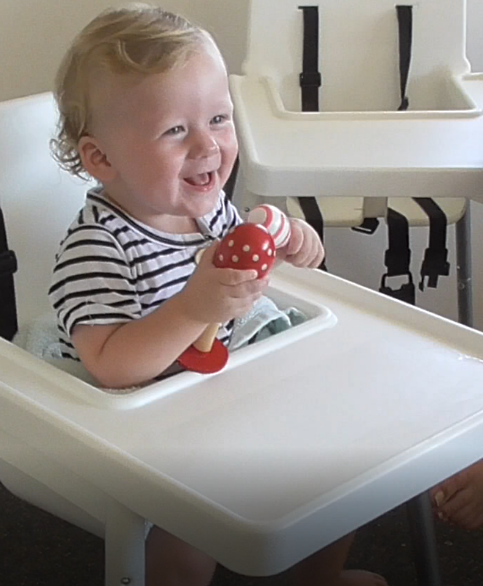 REACH is a multisite study which recruited families from Australia (Queensland, New South Wales, Victoria and Western Australia) and the United States (Minnesota, Ohio and Riverside County). The aim is to compare two types of therapy, an intensive infant friendly one handed approach using modified Constraint Induced Movement Therapy (mCIMT) to an equally intensive two handed approach using Bimanual Therapy (BIM). Infants with asymmetric brain lesions were recruited before the age of 9 months corrected age (c.a.) and randomised to one of the two groups. They were assessed on a range of outcomes including unimanual capacity and bimanual co-ordination, fine motor skills and cognitive development at 12-15 months c.a. and 24 months c.a. During COVID-19 restrictions, home and clinic therapy and assessment visits were replaced with telehealth sessions. All 96 infants in the study have now completed the home therapy visits, and all 24 month assessments have been completed. The investigators have commenced data analysis and presented their preliminary findings at the International IAACD-AusACPDM conference in March 2022. 
This project is funded by NHMRC Project Grant 1078877.
Chief Investigators: Prof. Roslyn Boyd, Prof. Jenny Ziviani, Dr L Sakzewski, Prof. I Novak, Prof. Nadia Badawi, Dr K Pannek, Prof. C Elliott, Dr Susan Greaves, Dr Andrea Guzzetta, Dr Koa Whittingham.
Associate Investigators: Prof. Jane Valentine, Prof. Paul Colditz, Dr Robert Ware, Dr Cathy Morgan, Dr Margaret Wallen, Dr Karen Walker, Dr Russell Dale, Prof. Stephen Rose, Dr Roz Ward, Dr Mary Sharp, Ms Lisa Findlay, Dr Priya Edwards.
US sites: Dr Bernadette Gillick, Dr Jill Heathcote, Dr Natalia D'Maitre, Mr Michael DeSouza.
Competitive Funding: NHMRC project grant 1078877 (2015-2018) $939,038