Background
Children with disabilities experience restrictions participating in the community. Increased participation in leisure and recreation enables social connectedness and physical activity, enhancing health and quality of life. The challenge is finding the appropriate community leisure opportunities which are accessible and inclusive for individuals with disabilities and health conditions. There is currently no centralized resource to help families find such leisure opportunities in their local communities. A Canadian application 'Jooay' (https://jooay.com/) provides a platform which could address this need.
Jooay in Australia
Jooay is a free app that helps families locate leisure opportunities that are accessible, suit their needs and abilities, match their preferences, and enhance their ability to participate in their local communities. While the current focus of the app is Canadian activities, we are partnering with colleagues in Western Australia and New South Wales to build a community of inventory of community leisure/recreation activities.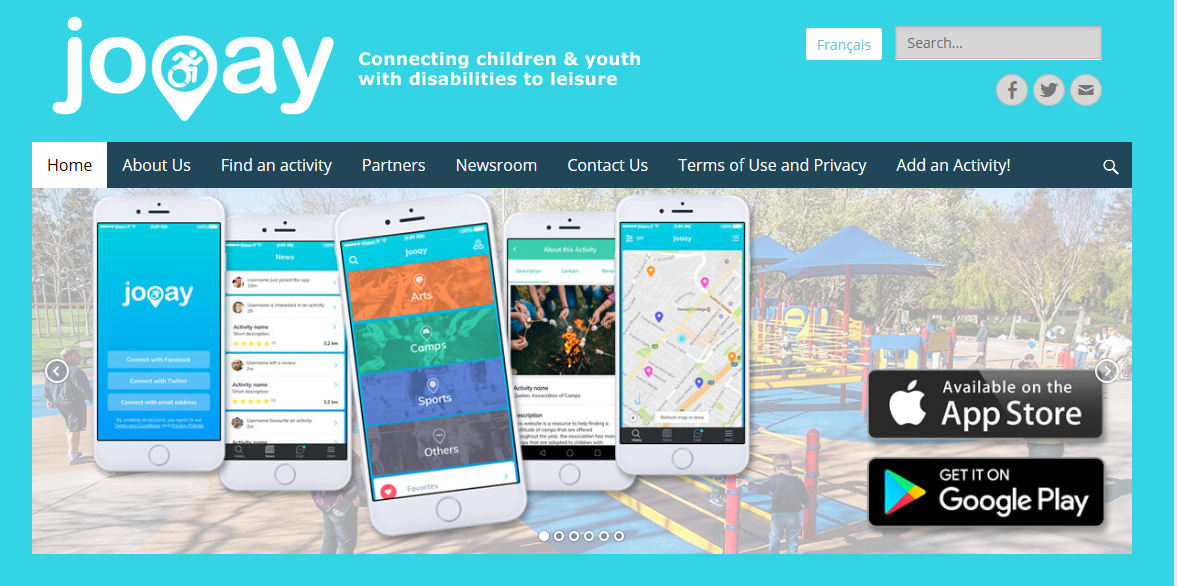 What are community leisure activities?
Community leisure activities include organised sports, camps, arts or miscellaneous activities (scouts, clubs and societies etc.) that are genuinely recreational in nature.  Community leisure does not include respite care or activities in which the primary aim is therapeutic.
How does it work?
Jooay can be downloaded and installed on phones running iOS 10.3 or later, or Android 4.4 and up. It is a GPS-based repository of information about leisure and recreation opportunities. Users can see activities on a map or in a list (with the distance to their current location). Users can also search for activities and apply filters to return results that are likely to meet their needs.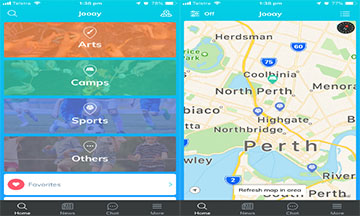 We need your help!
We're seeking feedback from app users on whether they find this information/product useful and would recommend it to others. We would love for you to give us as much honest feedback as possible. The more detail the better. We aim to fine tune the user experience of the app, so once you have downloaded and used the app, please click on the link below/scan the QR code to complete a survey and give us your feedback"
https://survey.az1.qualtrics.com/jfe/form/SV_erpgkB8kq8jMhPD
We have been able to complete this project with thanks to Prof Catherine Elliott and the team at Curtin University and Dr Keiko Shikako-Thomas and Dr Annette Majnemer and the Canadian Jooay Team.
If you have any questions regarding the Jooay App, please contact Sarah Reedman on s.reedman@uq.edu.au