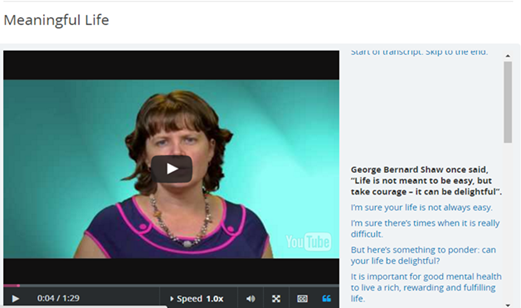 Recruitment continues for our Early Parenting Acceptance and Commitment Therapy (Early PACT) study. Up until 2021 we have recruited 43 families to this novel study. Early PACT was developed for parents of infants (<36 months) identified as at high risk of CP. The development of Early PACT involved interviews and feedback from families who received an early diagnosis of CP risk regarding the feasibility of the supportive Parenting Acceptance Commitment Therapy (PACT) strategies at the time of early diagnosis (Dickinson, Sheffield, Boyd, & Whittingham). These families guided the development of Early PACT content and the elements of PACT most applicable for delivery at this earlier time. We predict that Early PACT will have benefits to both parents and the infant and enhance family functioning by leveraging the understanding, skills and the day-to-day interactions within the family system. Early PACT is consistent with the philosophy of family-centred care and, if effective, could be used to empower parents of infants identified at high risk of CP worldwide.
The recently completed PACT study is an RCT of an online intervention with families of children (4-10 years) with CP. We developed PACT into an online course called PARENT101 Parenting with Purpose using the EdX Edge platform. Grounded in the Acceptance and Commitment Therapy (ACT) model, PARENT101 supports parents to become psychologically flexible, with full awareness of the present moment, in accordance with their personal values. The content of the course includes short videos, text, online activities, moments of reflection, guided mindfulness, acceptance and compassion exercises and a moderated discussion board. Early PACT is now available to parents (including adoptive, step parent or legal guardian) of an infant under 2 years of age, who has been diagnosed with or is at high risk of CP. This study is testing an online course so you need to have: reliable internet access, a mobile phone (text messages are part of the course), and basic computer and internet literacy.
Contact Details: Dr Jacqui Barfoot, Post-doctoral Research Officer, earlypact@uq.edu.au.
This project is funded by the Cerebral Palsy Alliance.
Chief Investigators: Dr Koa Whittingham, Dr Jeanie Sheffield, Prof. Roslyn Boyd, and Dr Catherine Mak.