Prechtl's Method of the Qualitative Assessment of General Movements
Course Aims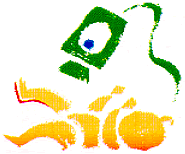 This three-and-a-half-day course provides an introduction into Prechtl's Method on the Qualitative Assessment of General Movements in young infants. This new assessment method has shown its merit for the prenatal and postnatal evaluation of the integrity of the nervous system. Compelling evidence is now available that qualitative assessment of General Movements (GMs) at a very early age is the best predictor for cerebral palsy. This method has become a potent supplement to the traditional kind of neurological examination.
Main topics of lectures, demonstrations and exercises are:
The ontogeny of spontaneous motor activity;
Normal and abnormal GMs from birth to 20 weeks post-term;
Practical instructions for recording and assessment of GMs;
GMs and follow-up: individual developmental trajectories and their predictive power for later neurological impairments.
The courses fulfil the standards specified by the GM-Trust (www.general-movements-trust.info).
Who should attend? 
Medical Specialists
Neonatologists
Physiotherapists
Occupational Therapists
Registered Nurses
Other professionals in the field of infant neurology
2021 Basic GM Registration Form
Course Instructors
Prof. Alicia Spittle, The University of Melbourne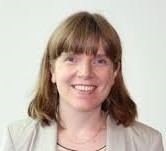 Alicia is a paediatric physiotherapist and international leader in early detection of motor impairments and early intervention for infants at high risk of developmental impairments. She is Director of Paediatric Physiotherapy Research at the University of Melbourne and a National Health and Medical Research Council Career Development Fellow. She is a passionate researcher who leads the motor team within the Victorian Infant Brain Studies (VIBeS) group at Murdoch Childrens Research Institute, along with holding a clinical appointment at the Royal Women's Hospital, Melbourne. She is the first Australian tutor of the General Movements Assessment and is leading a collaboration with an international team of experts to use innovative technology to improve access to early detection of cerebral palsy.
Dr Cathy Morgan, The University of Sydney, Cerebral Palsy Alliance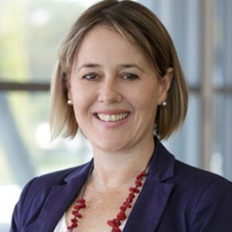 Cathy has been working as a physiotherapist specialising in cerebral palsy for 10 years, and from 2012 as a researcher at the Research Institute of Cerebral Palsy Alliance. She is a Research Fellow at the Cerebral Palsy Alliance Research Institute involved in coordinating the development of an international network of researchers focussed on cure and prevention of cerebral palsy (IMPACT for CP). In 2016, Cathy was awarded her PhD from The University of Notre Dame Australia and was the recipient of an NHMRC/Cerebral Palsy Alliance Research Foundation Doctoral Scholarship. Her doctoral research was in the area of early detection and motor learning interventions for infants at high risk of cerebral palsy. This program of research continues for her postdoctoral research.
Course Logistics & Registration
Course will be held at Cerebral Palsy Alliance, 187 Allambie Road, Allambie Heights, NSW 2100
$1,650.00, includes training course with meals provided
Please complete the registration form and return to Dr Cathy Morgan to confirm your place in the course. The intent is to run this course face to face with limited places to maintain appropriate physical distancing for both presenters and attendees. Payments will not be taken until two weeks prior to the date of the course. Further instructions regarding payment will be provided at this time.
In light of COVID-19 and the uncertainty regarding restrictions being changed over time, there is potential for the course to be rescheduled at short notice. If this occurs you will be notified of rescheduled date or refund process.
Scholarships
Insurance
Registration fees do not include insurance of any kind. The course organisers do not accept any responsibility or liability for any injuries, losses and/or damages sustained as a result of any cancellation, accidents, illness or other occurrences that may arise in connection with the course. Participants are advised to arrange adequate travel and health insurance. Please note that name substitutions can be made at any time, however the course organisers must be provided with updated details prior to course commencement.
Please accept these terms when completing the registration form.
For more info: GM2021 - Sydney - Flyer